Platino high speed 2-D laser cutting system with 3500 watt CO2 laser. High speed laser cutting of carbon steel up to 3/4" thich, aluminum up to 3/8" thick and stainless steel up to 1/2" thick.
Weld Pro offers engineered design & fabrication services. We take pride in ensuring that you the customer feel your needs are professionally met.
Since 1993 we have been designing, fabricating and installing custom projects utilizing stainless steel, mild steel, aluminum and copper.
WELCOME TO WELDPRO Ltd.
Weld pro is a certified metal fabricating shop. We've been in business since 1993, growing year after year through word of mouth customer satisfaction. We offer in house shearing, bending and welding of all types of metals. A few of our specialty services are high pressure and petroleum piping and fabricating marine fuel tanks to Transport Canada Regulations. We also offer in house cad services for those who would like or need to have a drawing to look at before they have something built. Whether the job is large or small in house or on site at Weld Pro you will always get a high quality professional service from start to finish.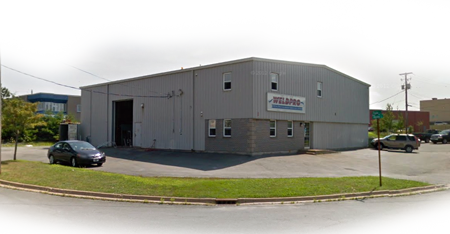 CERTIFICATIONS AND SHOP EQUIIPMENT
Natural gas installation is available
Certified for high pressure pipe welding
Mig and Tig welding
Tank fabrication
B51 certified
Natural gas certified
Shop Equipment
CWB 47.1, CWB 47.2
10 ft. 135 ton CNC Press Brake
Prima 3500 watt Laser
10ft 1/4" shear
8ft - 50 ton press brake
iron worker - 50 ton punching capacities
ring rolls - shape rolling up to 2.5" 1/8 wall
5' by 1/4 plate rolls
pipe and tubing bender
milling machine
lathe - 9" swing by 7' length capacity
band saws - 20" by 14" cutting capacity
plasma cutter
50 ton hydraulic press
* Mobile welding units available.
Recent Projects
Browse through our past projects. We do fabrication and custom design. No project is too big or small.
"Steve Ryan is Weldpro. Steve has a unique combination of skills that you don't often find in your local metal fabrication shop. Steve has taken my product concept from my initial thoughts, and turned it into the best product in its class in the world! Engineers simply don't have this hands on experience. When you combine Steve's hands on experience with AutoCad capability, fabrication expertise and his commitment to ensuring you're happy with the end result, I've found no equal. In addition, his pricing has been fair because he understands that if I can't sell my product on the world market, neither of us wins. If you have any questions about Weldpro's capability, give me a call and I'll explain why I'm using them for my product. "